Contents (click to jump)
Opening Reflection
"The uncreated Might [the Father] which passeth speech,
Gazing on His Begotten [the Son] with the Love
That breathes itself [the Spirit] eternally from each."

-Dante, Paradiso (The Divine Comedy) 10.1-3,
translated by Dorothy L. Sayers.
Emphasis mine.
***

"The love that is God from the beginning does not suddenly become something different because the unexpected emergence of Sin and Death calls for a new strategy.
… it is God's primal [original], immutable [unchanging] nature to expend God's self in love.
The image that best expresses this eternal self-giving is in Revelation: '…the Lamb slain from the foundation of the world' (13:8 KJV)….
'A lamb without blemish or Spot … destined before the foundation of the world' (I Peter 1:19-20).…"
– Fleming Rutledge, The Crucifixion: Understanding the Death of Jesus Christ
(emphasis mine)
Scripture Reading
1 Peter 1:13-25
13 Therefore, with minds that are alert and fully sober, set your hope on the grace to be brought to you when Jesus Christ is revealed at his coming. 14 As obedient children, do not conform to the evil desires you had when you lived in ignorance. 15 But just as he who called you is holy, so be holy in all you do; 16 for it is written: "Be holy, because I am holy."
17 Since you call on a Father who judges each person's work impartially, live out your time as foreigners here in reverent fear. 18 For you know that it was not with perishable things such as silver or gold that you were redeemed from the empty way of life handed down to you from your ancestors, 19 but with the precious blood of Christ, a lamb without blemish or defect. 20 He was chosen before the creation of the world, but was revealed in these last times for your sake. 21 Through him you believe in God, who raised him from the dead and glorified him, and so your faith and hope are in God.
22 Now that you have purified yourselves by obeying the truth so that you have sincere love for each other, love one another deeply, from the heart. 23 For you have been born again, not of perishable seed, but of imperishable, through the living and enduring word of God. 24 For,
"All people are like grass,
and all their glory is like the flowers of the field;
the grass withers and the flowers fall,
25 but the word of the Lord endures forever."
And this is the word that was preached to you.
Video
Prayer
"Almighty and everlasting God, in your tender love for us you sent your Son our Savior Jesus Christ to take upon himself our nature, and to suffer death upon the Cross, giving us the example of his great humility: Mercifully grant that we may walk in the way of his suffering, and come to share in his resurrection; through Jesus Christ our Lord, who lives and reigns with you and the Holy Spirit, one God, for ever and ever. Amen."
-Book of Common Prayer.
NOW,
Pray for our church family, and, after your prayer, see who the Holy Spirit may move you to call and encourage later. And pray for the churches worldwide.
Pray for our community, our government leaders, doctors, grocery store workers, delivery drivers, essential employees and those who are laid off, for God's protection and mercy.
Pray for our world, our own country and nations around the Globe. That our joint struggle during this time will results in cooperation and the use of God's good gifts for the purposes of healing and restoration.
Later,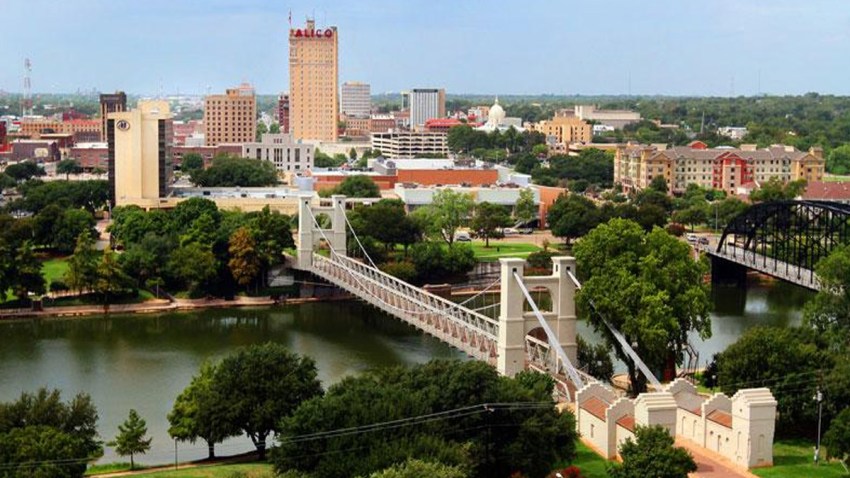 Go on a 10 to 15 minute walk around your neighborhood.
Thank God for your neighbors, schools, local non-profits and businesses, first responders, and local government officials.
Rejoice over the place where you live.
Rejoice over the people in your life: family, friends, our church.
In between specific prayers for those in your community, keep praying the words of the Jesus prayer on your lips (even if you're mouthing them without making a sound):
"Lord Jesus, Son of God, have mercy on me."
"Lord Jesus, Son of David, have mercy on me."
(Credit for the walking prayer goes to Dr. Angela Gorrell).
Devotional message
(Premiering on YouTube at 6:00 p.m.)
Response
As we look to, and prepare for, Easter how can you spread the joy that "Christ is risen" with others? Could you play them a song, write a note, call a friend, or video chat with someone?

Memorize a verse or prayer and pray it throughout the day, to remember to pray without ceasing.

Sew a mask and give to someone who is in need.
The CDC recently recommended wearing cloth masks outdoors.

Closing Blessing
"The Lord bless you

and keep you;

the Lord make his face shine on you

and be gracious to you;

the Lord turn his face toward you

and give you peace."

NUMBERS 6:24-26
Questions for Group Discussion
What does "setting your hope" look like in your life?
2. What keeps you from hoping fully?
3. How can we be prepared if we don't know the future (fully)?
Is holiness knowledge (or separation?), or is holiness about being (or becoming) the kind of people God saves us to become?
4. What does it mean that God redeemed us with the blood of Jesus? That God "paid a price" (so to speak)? Is Jesus a victim of the Father? (If not, why not)?
5. How might you come to know, and recognize, God's holiness and love more fully in your life?
6. Describe a time when you received an act of loving-kindness from a church member. What effect did that have on you and why?